A Culinary Experience onboard the Phantom Ship!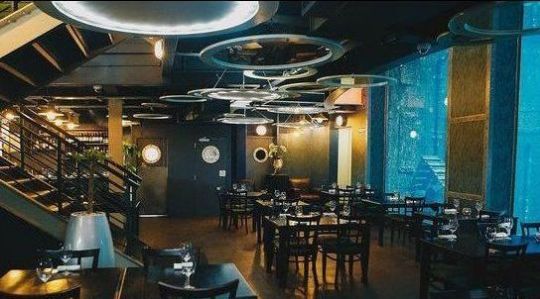 DINING EXPERIENCE
Dine with the sharks in one of Durban's most spectacular settings, offering the most unique and sophisticated ambiance. Nestled in the stern of the Phantom Ship, with superb views of the ocean and shark tank, this captivating world-class venue restores the splendor of yesteryear.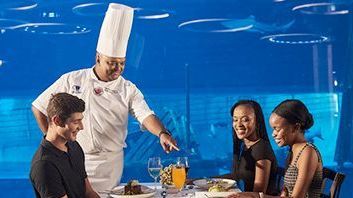 CULINARY ADVENTURE
Laden with flavours from all corners of the world, including spicy, fruity and exotic remnants combined with the freshest of KwaZulu Natal's local product, gives our passengers the culinary journey of a lifetime.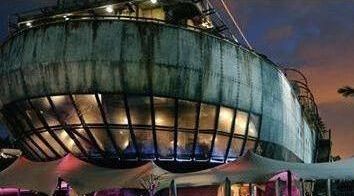 CARGO HOLD PACKAGES
Experience the finest of Handmade Hospitality in the heart of the Phantom Ship. We offer a variety of options and facilities to ensure a memorable experience.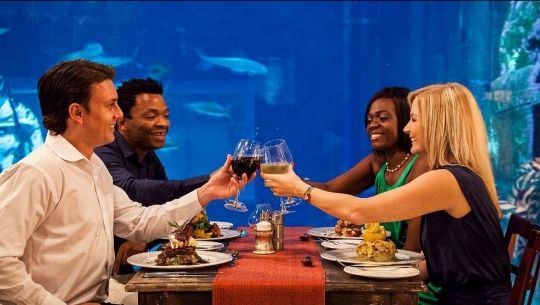 CORPORATE YEAR END PARTY
For a memorable year-end function that'll have your team talking about for months to come, book your function at Cargo Hold, where our more than capable team is ready to help on customising you a day to remember!
Book your Year-End Function today!

CARGO HOLD TRADING HOURS:
Monday & Tuesday
Opening: 17:00
Kitchen Closing: 20:00
Restaurant Closing: 21:00
Wednesday – Saturday

Opening: 12:00

Kitchen Closing: 20:00

Restaurant Closing: 21:00

Sunday
Opening: 12:00
Kitchen Closing: 15:00
(Please note that times are subject to change according to season & business demands).
The last guest we allow into the restaurant will be 15 minutes prior to the closing time.  

This is to allow our guests to be seated, browse the menu & place their orders before we officially close.


Seating capacity - 75 people

Please call 031 328 8037 for menu options

CARGO HOLD RESTAURANT TERMS & CONDITIONS
Viewing of the Shark Tank is STRICTLY for diners only.
Should you wish to view the venue, please call prior to arriving so we can have our reservations team accompany you & assist you with your queries.

Guests with food allergies are to inform the manager/waiter prior to ordering so that our chef can prepare your meal according to your requirements.
Please note that certain dishes cannot be altered due to pre-service preparation.


For Terms and Conditions pertaining to Set Menu's, kindly contact the Cargo Hold team via cargohold@ushakamarineworld.co.za or call (031) 328 8037/19.


Children of all ages are permitted during lockdown (kindly note this is subject to change at any time).


If you wish to bring your own cake, a charge of R150 per cake will be applied to the total bill.


Corkage fee is R150. BYO (bring your own) spirits & liqueurs is NOT permitted.


A discretionary service fee of 10% will be added to the final food and beverage bill for groups of 8 persons and more.
It is NOT compulsory to pay this service fee.


All Terms & Conditions are non-negotiable.
All Rights of Admission are reserved.

CARGO HOLD RESERVATIONS
We advise guests to make a booking to guarantee a table.
Tel: (031) 328 8019 | (031) 328 8037

Email: cargohold@ushakamarineworld.co.za
Please call 031 328 8037 for menu options

All reservations are confirmed on the day of the booking via telephone or SMS.
For Terms and Conditions pertaining to Set Menu's, kindly contact the Cargo Hold teams via the above email address.

If we are unable to reach you on the day of the booking, please call the restaurant on the day of your booking to confirm or the booking will be released.
By making a reservation, you personally agree to be fully responsible for the reservation, including costs associated with the security/deposit and consumption of food and drink (if the bill is not paid for in full by any other guest(s) in your party).
We do not allow for tabs or accounts.

All food & beverages MUST be settled on departure on the day of your visit.
Due to the high demand of our tank & upper-level railing tables, we will allow a 30 minute grace period for late arrivals & thereafter will release the table & your preferred table will be relocated.
Should you be running later than 30 minutes, please contact the restaurant's after hours number on (031) 328 8037 to avoid your table being released.

Due to limited space & availability of tank side & upper-level railing tables, we cannot always accommodate table's right next to the tank. Tank Tables are reserved 2–3 weeks in advance.
If these tables become available they will be allocated on a first-come-first-served basis.
Tables of 10 people & above will be required to pay a deposit of R 150 per person which will be deducted from your bill on the day.
This will be deducted from the total bill.

Cancellations
Should you cancel 24 hours or more before your reservation; a full refund will be honoured.
Should you cancel or decrease the number of diners inside of 24 hours prior to your booking time, no refund will be honoured.
Please note that cancellations MUST be done via email only to cargohold@ushakamarineworld.co.za
NB: While we regret having a strict reservations policy, no-shows present a great inconvenience to other diners & a considerable loss to our business, therefore no refunds will honoured for no-shows as stated above. 

Our Banking Details are as follows:
Bank: Nedbank
Branch Name: CCS Johannesburg
Account Name: Durban Marine Theme Park SOC Ltd (RF)
Main Account Number: 1107821584
Branch Code: 198765
Account Type: Current
Swift Code: NEDSZAJJ
Download our menu's below