SEA ANIMAL ENCOUNTERS ISLAND
Introducing an island adventure like no other! Meet a dolphin, feed a sting ray, walk with the sharks or snorkel with exotic fish!
Prices are subject to change without prior notice.

LIKE US / FOLLOW US / BECOME A FAN
☑️ sun block to keep you protected from the sun
☑️ a towel to dry off and keep you warm after your adventure
☑️ a bathing suit that will allow you to get close to our loved animals
☑️ a camera to capture these amazing moments (and if not we have photographers on request)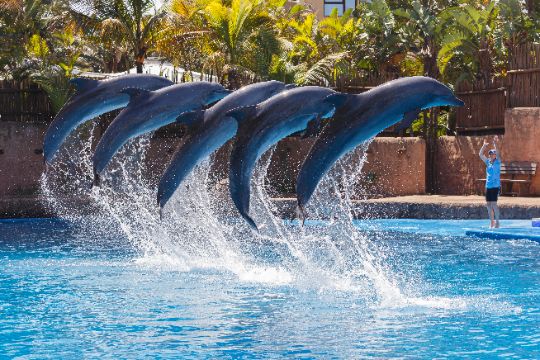 UP CLOSE WITH DOLPHINS
This is not a swim program. This is an up-close experience that does not include touching the dolphins.
Cost:

There are 3 cost options for the program:
R510 (per person)
R2 500 (group of 5 people)
R3 000 (exclusive booking)

Your dolphin experience will include :
A 15 minute introduction and 20 minute dolphin session around the pool with your host, the trainers and the dolphins.
You will be introduced to different dolphins, get a sense of their personalities and learn to recognize one from the other.
Amazing facts will be shared about dolphin behavior, biology and adaptations and you will get to see a lot of these behaviors from up close.
You will get to see the dolphin's power and grace under the water from the viewing window.
You will learn how we communicate with the dolphins and have a chance to do the same.
Be prepared to get splashed which can result in getting very wet.

What you need to know about participating in the "Up Close with Dolphins" program:

Participants must be 5 years and older. Children under the age of 10 must be accompanied by a paying adult who they must be able to listen to.
Bring a towel and change of clothing.
The program runs from Tuesday to Thursday, with a maximum of 5 guests per day. The total number of guests could be made up of one family or 5 unrelated people.
You may bring your own photographer to take photographs from the stadium.
This program is not available during school and public holidays.
Guests to please arrive at uShaka Marine World Sea Animal Encounters Island at 09h00 to complete the administrative elements.
The Up Close with Dolphins programme starts promptly at 09h15.
Experiences are unique and may differ from day to day and season to season depending on which dolphins participate.
Experiences may have to be cancelled should the care and welfare of the dolphins require so.
Right of admission is reserved.

For bookings kindly contact:
Sea Animal Encounters on 031-328 8052
Or email - elwaboshi@ushakamarineworld.co.za.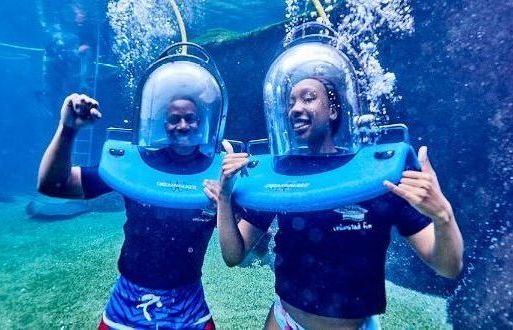 OCEAN WALKER
Want to take a walk on the wet side? The innovative Ocean Walker allows you to walk slowly, rather like an astronaut, on the floor of the Open Ocean exhibit. Here you can gaze at the huge fish, rays and sand sharks as they mill slowly around you, completely unperturbed by your presence.
For more information, please call
(031) 328 8052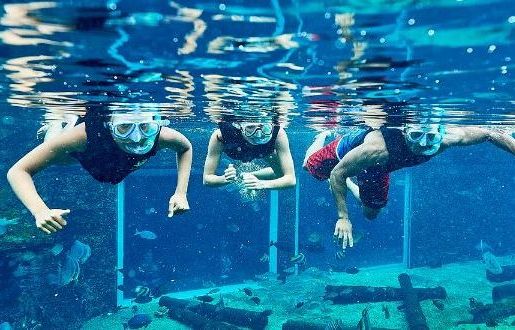 SNORKEL LAGOON
Get up close and personal with some of the most exciting creatures found off the KZN coastline, as you explore the nooks and crannies of the Snorkel Lagoon. Float above the splendor of colour beneath you, as corals shine and fish gleam. You will leave feeling exhilarated.
For more information, please call
(031) 328 8052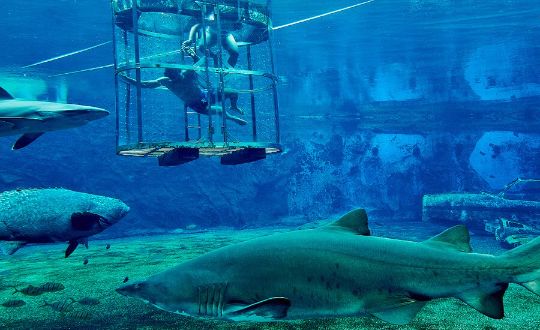 XPANDA SHARK DIVE
The Shark cage experience presents a greater challenge as you immerse yourself into a world of living sharks. Some sharks circle the cage whilst others glide slowly past. The Shark Dive is the easiest way to get close to these magnificent creatures.
For more information, please call
(031) 328 8052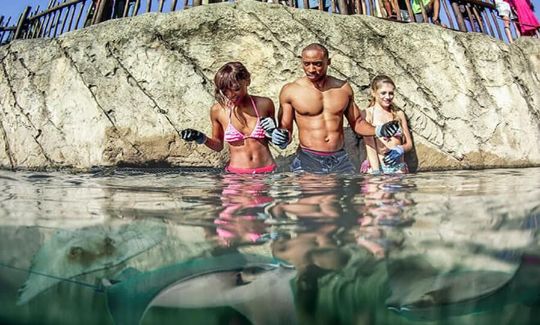 RAY FEED
Learn more about this graceful species whilst enjoying a hands-on experience. One of the truly great animal encounters, walk in water only waist deep and be surrounded by Spotted Eagle rays and feed them by hand.
Bookings essential. Bookings to be confirmed and paid for by 12pm.
For more information or to make a booking, please call
(031) 328 8052
.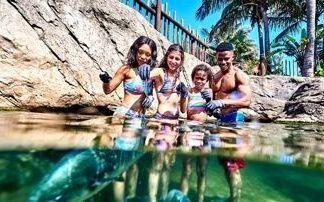 FISH FEED
Take part in this kid-friendly activity that involves feeding a family of various fishy friends their lunch!
Fish Feed:
Call
(031) 328 8052
Please Note
: Bookings are required.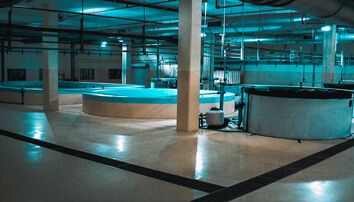 BACK OF HOUSE TOUR
Discover the behind-the-scenes of Africa's largest Marine Theme Park!
Please Note:
1. Back of House Tours require a minimum of 5 people.
2. Minimum age of 12 years old.
The Back of House tour  is closed until further notice


Sea Animal Encounters Island has been identified as one of the ultimate places to experience in Durban.
Don't leave here before you've
dive with sharks!

Where and how to buy your tickets:

You can purchase your Sea Animal Encounters Island tickets at its very own ticketing office which can be found at entrance Arena 5 in the Village Walk. You can also enter Sea Animal Encounters Island through the Sea World entrance. Please note that you do not have to purchase a Sea World ticket to enter the Island.