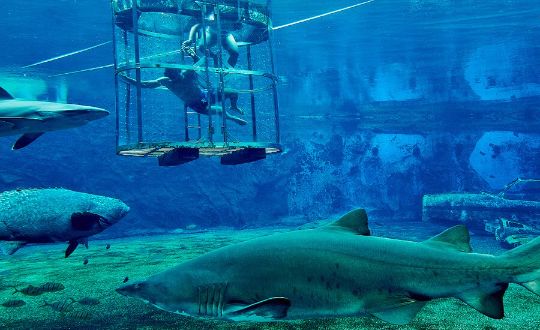 XPANDA SHARK DIVE
The Shark cage experience presents a greater challenge as you immerse yourself into a world of living sharks. Some sharks circle the cage whilst others glide slowly past. The Shark Dive is the easiest way to get close to these magnificent creatures.
For more information, please call
(031) 328 8052
.  
Please note: Minimum age of 12 years.
Prices are subject to change without prior notice