DANGEROUS CREATURES
From Fear to Fascination with Dangerous Creatures! Dangerous Creatures is an adventure reptile enthusiasts won't want to miss! Find it in the Village Walk at uShaka Marine World.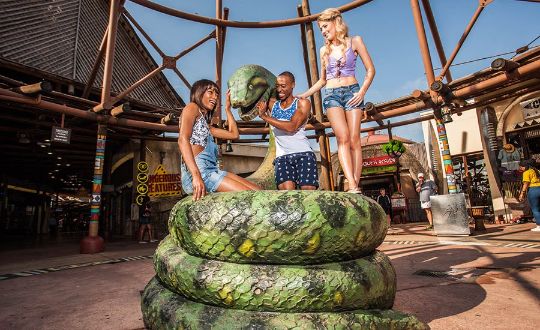 ANACONDA PHOTO OPPORTUNITY
Get your photo taken with a more than life size giant anaconda at Dangerous Creatures. Take this amazing opportunity to have yourself pictured with the largest snake in the world.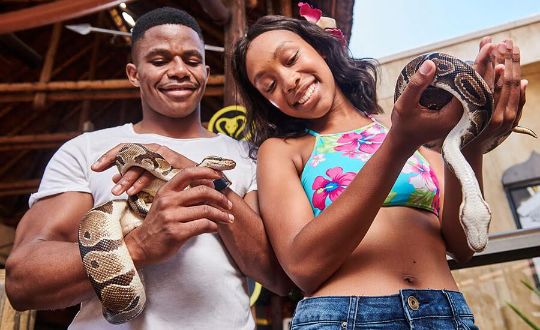 SPIDERS, FROGS, LIZARDS, SNAKES…
The "creeps" continue with Dart Frogs, Tarantulas, Bearded Lizards, which never let go once they bite down, a False Water Cobra, Giant Bull Frogs, Tree Vipers & more.

Dangerous Creatures has been identified as one of the ultimate places to experience in Durban.
Don't leave here before you've
discovered the danger!