VILLAGE WALK
uShaka Marine World is home to one of the most unique shopping experiences, offering a shoppers paradise in an open air environment, affording guests a world of entertainment, family fun, shopping and dining.
Open all year round – Entry is FREE

Restaurants trade till late

Opening Time: 09H00
Closing Time: 18H00

Restaurants trade till late


Restaurants open for takeaway, delivery, call and collect, and sit-down meals

LIKE US / FOLLOW US / BECOME A FAN

OUTDOOR SHOPPING
The Village Walk is a true assault on the senses, with a host of unique outdoor adventure stores, variety of curio stores and a full flavour of surf and ethnic clothing stores creating a retail heaven and culinary adventure rolled into one.
For more information, please call
031 328 8000
.
Now OPEN from Mon to Sun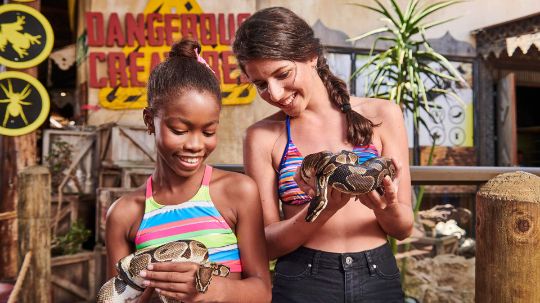 DANGEROUS CREATURES
From Fear to Fascination, Dangerous Creatures is an adventure that reptile enthusiasts won't want to miss! Find it in the Village Walk at uShaka Marine World. Open all year round!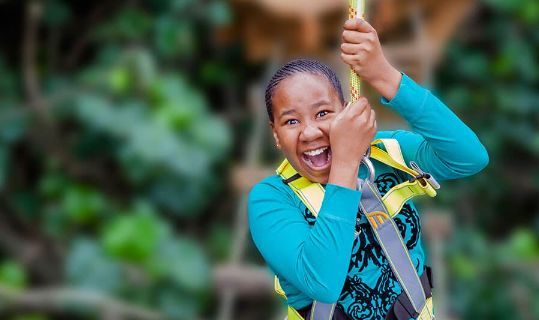 CHIMP & ZEE ROPE ADVENTURE PARK
Come and experience Durban's ultra-thrilling, new rope adventure park – with the longest continuous belay system in Africa! NOW OPEN from 9am to 5pm daily. Pre-bookings are encouraged.
Book now
0313321167
/
0787878954
or
ushaka@chimpandzee.co.za.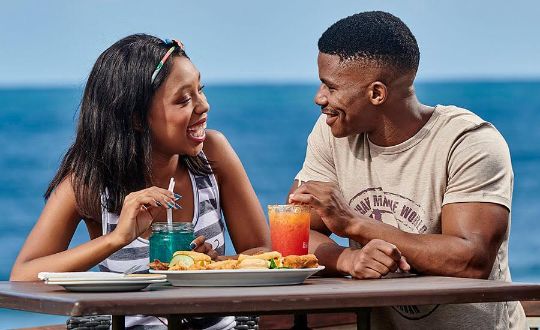 REPLENISH
The smell of tantalisingly tasty food mingles with the cool sea breeze as you walk at leisure through the African-themed uShaka Village Walk. Choose from one of dozens of outlets, from fast food to family restaurants, to those with specialised cuisine, offering tempting bites with panoramic sea views.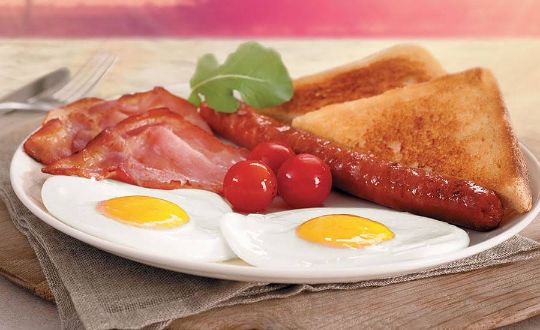 SCRUMPTIOUS BREAKFAST
What better way to start your day then with one of the 6 best breakfast spots in town…
Wahooz on the promenade, Caffe Java, Wimpy, Moyo and Spur are pulling out all the stops for our visitors with various awesome breakfast options for the whole family to enjoy!
HERE ARE SOME OF OUR BREAKFAST OUTLETS
Durban Curry Café -
074 841 3368
John Dory's -
031 332 0293
Only coffee -
084 709 0438
Silver spear spur -
031 337 7601
Vb's -
083 661 5124
Wahooz –
031 328 8000
Wimpy –
031 337 0566