MERCHANDISING
All official uShaka merchandise can be found at uShaka Trading Co. stores. There are four different stores located throughout the Park, as well as a kiosk located within Sea World and Wet 'n Wild:
Village Walk
Wet 'n Wild (next to the Toti Kiddies Pool)
Ticketing Arena
Aquarium (exit area)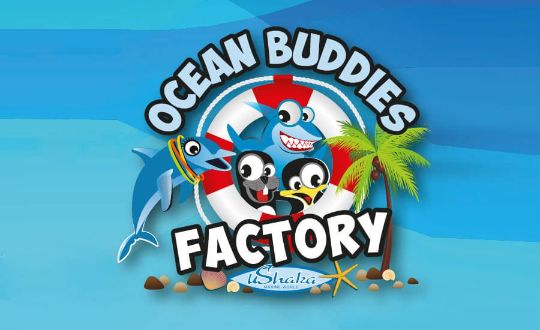 OCEAN BUDDIES FACTORY SHOP
Build and dress your own uShaka Mascot at our Ocean Buddies Store located in the Village Walk. Build it, dress it, give it a voice and lots of love. Take it home in its stylish buddy box with its own personalized birth certificate.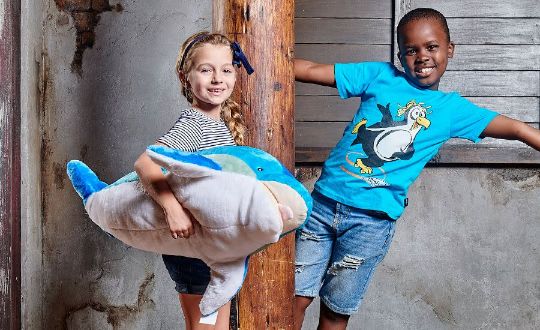 KIDDIES RANGE
Kids get ready to make a splash in uShaka's ocean-inspired clothing range. From children's T-shirts, caps, swimsuits and shorts to backpacks, it's all fun and trendy!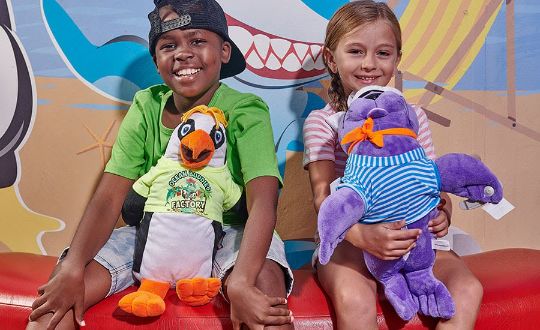 TOYS AND ACCESSORIES
If you're looking for the perfect memoir, souvenir or the best gifts, why not visit the uShaka Trading Company and get your authentic uShaka gear. From fluffy toys, caps, water bottles and mugs to sunglasses, we have it all.