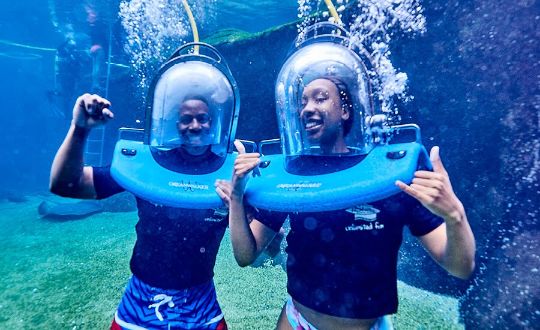 Ocean walker
Want to take a walk on the wet side? The innovative Ocean Walker allows you to walk slowly, rather like an astronaut, on the floor of the Open Ocean exhibit. Here you can gaze at the huge fish and rays as they mill slowly around you, completely unperturbed by your presence.
For more information, please call
(031) 328 8052
Prices are subject to change without prior notice.