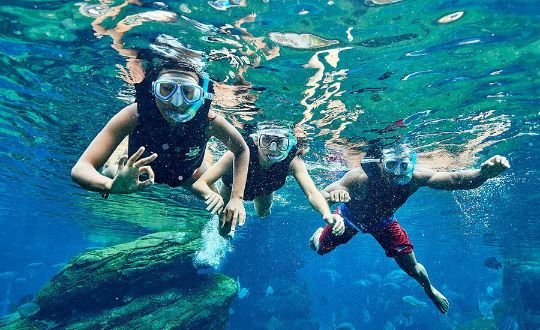 SNORKEL LAGOON
Get up close and personal with some of the most exciting creatures found off the KZN coastline, as you explore the nooks and crannies of the Snorkel Lagoon. Float above the splendour of colour beneath you, as corals shine and fish gleam. You will leave feeling exhilarated.
For more information, please call
(031) 328 8052
Prices are subject to change without prior notice.