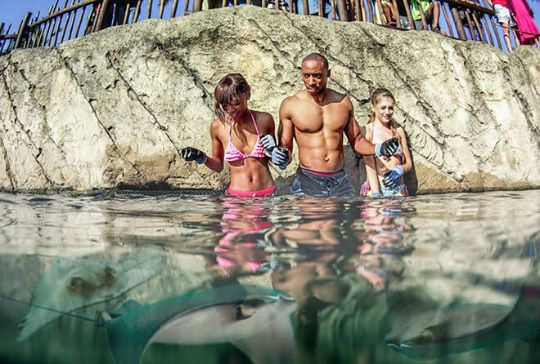 RAY FEED
Learn more about this graceful species whilst enjoying a hands-on experience. One of the truly great animal encounters, walk in water only waist deep and be surrounded by Spotted eagle rays and feed them by hand.
Limited to 6 people per day. Bookings essential.
Bookings to be confirmed and paid for by 12pm.
For more information or to make a booking, please call
(031) 328 8052
.
Prices are subject to change without prior notice.