FAST FOODS
Get a bite-on-the-move inside Sea World, Wet 'n Wild or Sea Animal Encounters Island. We have a few outlets ready to serve you delicious take aways.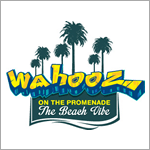 WAHOOZ
Situated inside Wet & Wild, Wahooz take away provides fun family food! With burgers, ribs, fish and combos on the menu ' it's the perfect quick bite!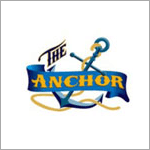 THE ANCHOR
Located at the hull of the Phantom Ship inside Sea World, The Anchor Hold offers the most magnificent setting, surrounded by the snorkel lagoon and various open water tanks. Offering a host of healthy seafood alternatives, such as salads and fish burgers. Also selling alcohol, ciders and soft drinks, The Anchor Hold allows one to have a fabulous picnic.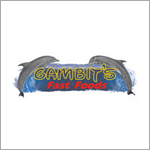 GAMBIT FAST FOOD
Situated inside Sea World, Gambits provides a range of hot dogs, hamburgers, chicken burgers, chicken strips, steak rolls and soft drinks. Easy food on the go!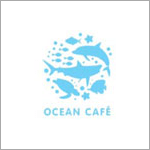 OCEAN CAFE
Located in Sea World, at the bottom of the Phantom Ship, at the entrance to the Aquarium, lies the Ocean Café. Selling on the go or sit-down snacks such as popcorn, chips, chocolates, muffins, cool drinks, tea and coffee. A small and intimate coffee bar, beneath Misty the Whale, allows you to block the world out and sink into the serenity of the Ocean's wonders…

MORE FAST FOOD OUTLETS
CHIP 'N DIP (Halaal) Fried Chips, Samosas, Cool Drinks:082 565 3220 - uShaka Village Walk Beach Mall
DA VINCI ICE-CREAM Ice-Cream:072 629 5157 - uShaka Village Walk Beach Mall

GORIMA'S (Halaal) Samosas, Chilly Bites, Veda, Moons, Cool drinks, Biscuits and Spices: 031 001 7711 - uShaka Village Walk Beach Mall

GRANNY FUDGE Fudge, Biltong, Homemade sweets, and Cool Drinks: 031 337 9737 - uShaka Village Walk Beach Mall

KFC (Halaal) Chicken burgers, Fried chicken, Chicken wings, Fried Chips, Ice-cream and cool drinks:031 337 7638- uShaka Village Walk Beach Mall

MILKY LANE (Halaal) Waffles, Ice-cream, Milkshakes Coffee and cool drinks:031 337 9863 - uShaka Village Walk Beach Mall

SAMOOSA DIP Samosas, and Cool Drinks: 082 499 3072 - uShaka Village Walk Beach Mall

SAUSAGE SALOON Hot Dogs, Cheese Grillers, Fried Chips Coffee and cool drinks:064 042 4582 / 082 301 4633 - uShaka Village Walk Beach Mall

SHAWARMA PALACE (Halaal) Chicken Shawarmas and cool drinks:081 415 2105 - uShaka Village Walk Beach Mall

STEERS Beef and Chicken burgers, Fried chips, Ribs, Chicken Ice-Cream and Milkshakes:031 337 4465 - uShaka Village Walk Beach Mall

SWEET KINGDOM Popcorn, Sweets, Cool drinks, Ice cream, Coffee and Slush Puppy:071 839 3063 - uShaka Village Walk Beach Mall

SWEETS FROM HEAVEN Popcorn, Sweets, Cool drinks, Ice cream, Coffee and Lotto tickets: 066 474 9153 - uShaka Village Walk Beach Mall