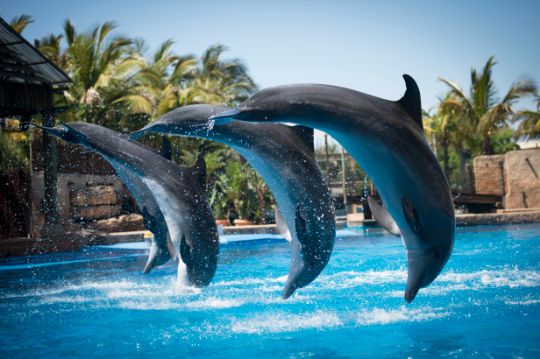 fun things about sea world
Africa's largest aquarium, Dolphin shows, Seal and Penguin viewings, and so much more! uShaka Sea World has so many fun and interesting things to see and do, we've given you a list to take with the next time you visit!


Our famous Brindle bass – a visit to uShaka's aquarium wouldn't be complete without taking a selfie with our brindle bass Deon and Stanley who both weigh in at over 250 Kg
Silvertip sharks: uShaka is one of only four Aquariums in the world to exhibit these sleek swimmers – truly mesmerising to watch
Nemo and his friends – So who doesn't love the cast of this pixel classic – your chance to meet the live cast.
Find some strangely named fish – Did you know that there are fish called Lionfish, Cowfish, Batfish, Scorpionfish and Catsharks – well they are housed in our aquarium – check them out and see if their names suit their looks.
Our Rays – come and view our huge ray's tower over our resident divers while being hand-fed – it is an incredible sight.
52 000 litre coral tank – just a taste of what's out in the ocean – come and view this kaleidoscope of colour!
Home to 37 Endangered African Penguins – watch their antics and family dynamics – just sooo cute
Dangerous Creatures – an adventure seekers paradise boasting world-class exhibits featuring local and as well as exotic reptiles.
Shark feed – experience the thrill of watching first hand our resident divers feeding sharks safely from the cage.
Zebra sharks – view these stripeless sharks lounging lazily in the predator exhibit
Afraid of the deep but would love to snorkel – well you can, in the Sea Animal encounter islands 2 million litre Snorkel Lagoon surrounded by hundreds of colourful fish and totally harmless sharks – tick this one off your bucket list!!!
Did you know Starfish have no brains – if that's so how do their feet know which direction to move in!! Visit the aquarium to find out
South Africa's national fish – Although it's not very good-looking, it belongs to a family of fish which are found only off our coastline and we have some in our aquarium which we are super proud of. Listed as red by SASSI (South African sustainable seafood initiative).
Seal viewings – Come watch the antics of our seals during your visit. You may even be lucky enough to get a kiss.
Catch one of our daily dolphin shows at the Dolphin Stadium and dance along with Khethiwe, Frodo, Kwezi and the other stars.
Walk on the ocean floor – where else can you get to walk one step at a time on the ocean floor like the divers of old sans lead boots.
Dive with the sharks – providing you with the opportunity of getting nose to nose with some of the oceans largest predators who are listed as endangered – you will never look at these beautiful creatures in the same way again.
Feed the Rays -Visitors who are 12 years and over can walk waist-deep in the Open Ocean exhibit to hand feed the sometimes quite demanding rays
Africa's leading marine education facility – stumped as to what to do for a school outing – look no further – bring your school for a super educational fun-filled day.
Get splashed by a dolphin in the wet zone (during the show) – it's a whole lotta fun!!!!
Penguin promises – Visit our penguins and make a pledge to reduce your use of single plastics – or just to outlaw the straw altogether.
Microscopes open up a whole new world of wonder – in the aquarium you too can be a student of science watching live microscopic animals going about their day.