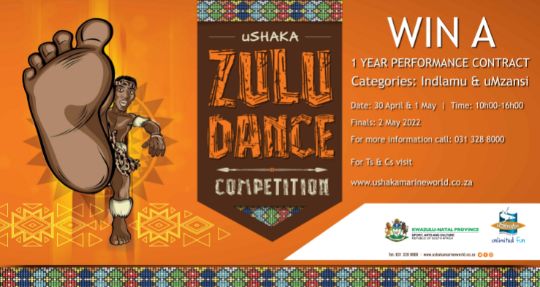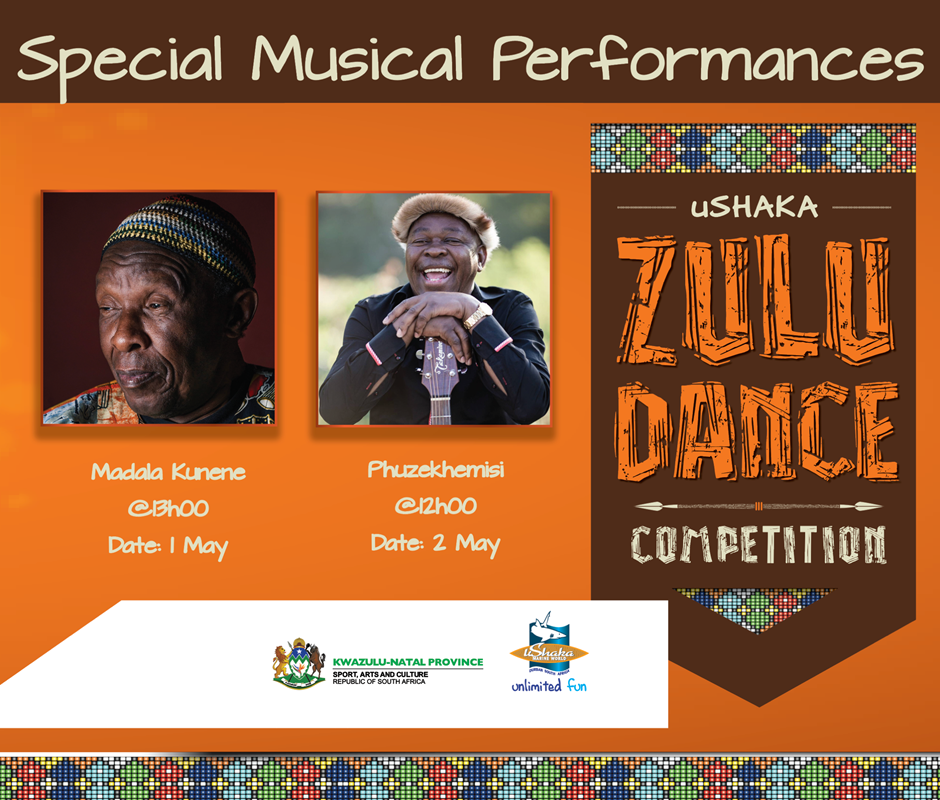 uShaka Marine World Zulu Dance Competition
Are you an aspiring professional traditional Zulu dancer? Do you understand the intricacies of putting together a Zulu dance act which covers critical elements such as assembling a full and correct regimental attire, precise timing and uncompromised posture which form a critical basis for this form of art? And can you compete at a provincial level, if yes; uShaka Marine World is looking for you!
uShaka Marine World once again brings to you KZN's most celebrated and unique Zulu dance competition in partnership with the KZN Department of Arts and Culture, taking place on 30 April and 1 May 2022.

Featuring a high calibre of Zulu dancers, the dance troupes will battle it out in the competition to win one of four top spots in two categories namely, Indlamu (a performance that includes the traditional King Shaka Zulu dance demonstrating the mighty fighting, and Umzansi (a performance that incorporates a quirky narrative of every day village life).

The finals will take place on the 1 May 2022. Over the years each competition has delivered nothing less than a cultural experience that is at the heartbeat of the Zulu Kingdom.

This competition aims to offer talented cultural artists a fantastic opportunity to develop and enhance their special art form and share it with our local and international visitors, as well to assist artists recover from the economic impact of the covid-19 pandemic.

The top four winning groups will receive a 12-month performance contract which includes seasonal work uShaka Marine World.

Interested groups are required to send their registration information via email to nndlovu1@ushakamarineworld.co.za by the 20th of April 2022. Applicants should include, name of group, number of group members, contact information and genre i.e. Mzansi/ Indlamu.

All groups are urged to read through the rules of the competition and the Terms and Conditions which are available on www.ushakamarineworld.co.za prior to their audition date.

For more information, contact at 031 328 8000 during office hours or visit www.ushakamarineworld.co.za